Product Name:
TV projector mobile phone KK Q8
Product ID:
KK Q8
MOQ:
100pcs
Product Introduce:
dual SIM,projector mobile, TV, java
mp3,mp4,FM,camera,bluetooth,quad-band

————————————————————————————————————————————————————
China Mobile Phone Specification: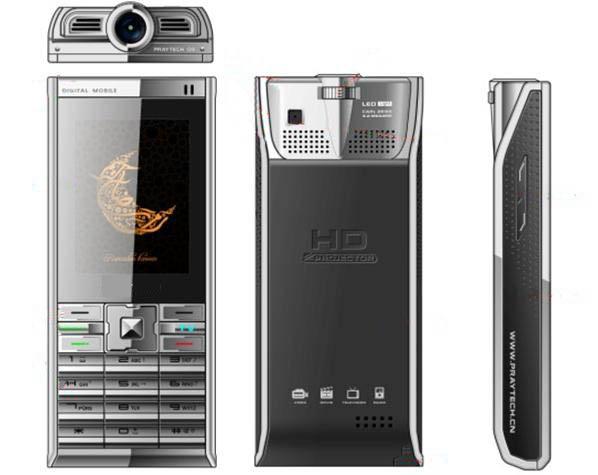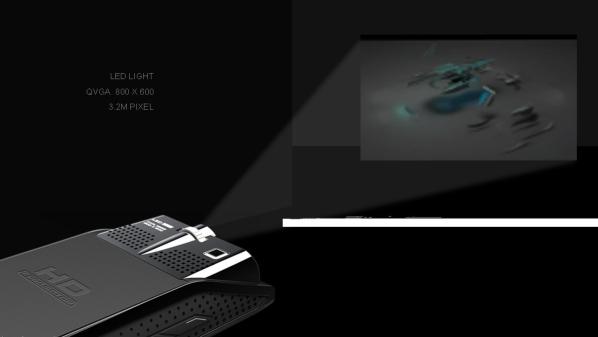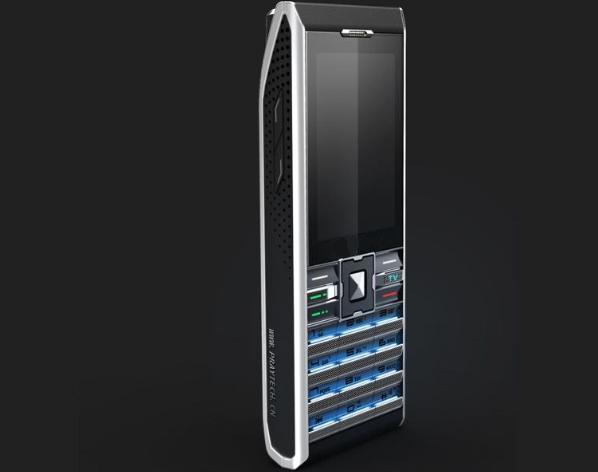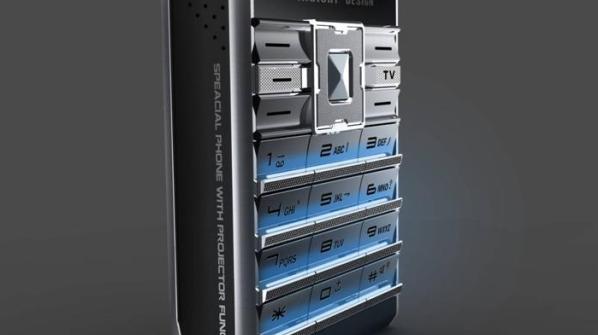 Key Specification about TV projector mobile phone KK Q8:
Projector
TV
Java
Dual sim dual standby
MP3 and MP4 players
Camera 1.3mega with flashlight
FM radio
Bluetooth A2DP
Display: 2.2 QVGA Screen, 320*240
Operation frequency: quad-band 850/900/1800/1900mHz
More Information about TV projector mobile phone KK Q8:
Main Features
frequency band: GSM/GPRS850/900/1800/ 1900 quad-band
Dual sim: dual sim dual standby
GPRS : GPRS 12 B
Design: bar phone
Dimension: size for reference 114×53×16.3mm
Vedio play time under projector mode: More or less than 1 hour (Battery)
Battery: 1500mAH
Talk time: 2-3 hours
Stand-by Time: 200-250 hours
Main Display Screen: 240×320 ,2.2-2.4" QAGA
Resolution of projector: 800×600 QVGA
Touch Screen: supported, Four-resistive
area/distance for projector: as TV screen of 34"-64". 1-2m focus can be adjusted
External Video Interface: CVBS, support VGA Interface through a conversion line, able to connect wih PC
External Audio Interface: left&right channel Line In. External audio input can be played with the phone's audio broadcast system
TV: Support TV(PAL/NTSC/SECAM), TV mobile phone
Camera: 130mega pixels
Java: support
Antenna: Built-in quad band
Speaker: More than 0.5W Supersound Speaker
Tones: 64 chord, Mp3
Bluetooth: Supported
MP3: Supported, Play time(Headset mode, full volume): 10 hours
MPEG4: 3GPP/AVI Supported
USB port: USB1..1 Full Speed, 12Mbps
WAP : 2.0
Hands Free: Supported
Sound Recording: Supported (time depends on the free storage)
Others: SMS/MMS
Display Mode
Mode and controller: LCD Mode/ Phone Projection Display(PPD) Mode / Projector Mode. Switch by key or software setting
LD Mode: projector module is off. The same as noprmal monile phone
PPD Mode: projector module is on, LCD screen off, content in mobile phone is displayed by projector module. External audio interface is not available.
Projector Mode projector module is on and display content put in by External Video Interface. Content in mobile phone is displayed by LCD.
picture/animation
Static pictures:  - GIF ;  - JPEG ;  - WBMP ;  JPEG/GIF can be set as wallpaper
picture view: Normal picture viewer mode and automatically in slide show mode can be selected, and pause time of each slide can be changed.
Phone-book
phone book : capacity can be shown as ???/500 (??? Is the number of contacts that hav been created)
 The capacity is 500pcs
 Group manage, Photo Contacts
 copy single/all contacts to the SIM card (only name and phone number)
 mobile number, home number, office number, fax number
 up to 40 characters are supported in each piece.
SIM Phone book: capacity display
 SIM
 copy single/all contacts to the phone-book (only name and phone number)
 calling display
 can be derived to T-Flash card
Call register
Call register: 50 dailed numbers
 50 answered numbers
 50 missed numbers
 date and time are marked in each record
Services
Call waiting: Supported
Call barring: Supported
Call divert: Supported
Answer: Auto answer
 Anykey answer
 Answer Key
Auto redial: Supported, 10times
 on/off can be setted
Prompt
Calling/ Message/ issed call/ unread message/ Alarm Prompt: Silent
 Vibrate
 Ring tones
 Viberate + Ring
start-up & shut-down tones: Supported. On/off
Incoming call tones: Icoming ringtones
 when hadset is available, ring is on both ear phone and the phone speaker, viberate at the same time.
 8 levels setup for Ringing volume
Keypad tones:
 Supported. On/off
 5 levels setup for volume
other : Prompt for other dialog boxes
Language
Language: Support Multi-language
Hand writing Cognition: Chinese & English are suported
Input method: Zi
sound recording
Not at calling AMR, Time is unlimited
At calling AMR
 Conversation recording supported
 Time is unlimited
Tools
Alarm Power-off alarm supported. Date setting is available
Calendar Supported
Calculator Supported
Unit conversion Supported
World time Supported
Camera
Pixel 1.3mega
Photographing preview Supported
Continuous photographing 3 photos supported
size of photo: 320*240 640*480
Quality: High/mid/low
special effects: Supported
Frames : Supported.
Sound effect of photographing: Supported
Route that photos are stored: T-flash card
Video recorder
Quality: High/mid/low (MJPEG+PCM)240×196 10fps
Special effect: Supported
route of Storing : T-flash card
Audio player
Supported Audio Format: PCM, ADPCM, DAF, WAV, AMR-NB/WB, AAC, HE-AAC, AAC+, Mp3
MP3: stero, support up to 48kHz, 320kbps
playing order: in turn
background playing: Supported
Audio Format: MP3 AMR
Vedio
Vedio Decode: MPEG4 + AAC QCIF 20fps
 MPEG4 + AMR QCIF 20fps
Vedio Encode: MJPEG + PCM QCIF 10fps
Games
Build-in games: Supported
Download Games Through WAP: Supported
External Game Pad: Supported
Operators features
SIM Tool Kit : SAT release 99 Supported
GPRS: GPRS 12 B Supported
SMS
SMS : Long messages supported/ 20 messages in common use are buil in/ Info Messages/ Group-Sending supported
 Capacity: 500 in total in inbox, sent box and unsent box.
 SMS with links supported
 capacity display supported
EMS: Supported
MMS
Standard: Supported
MMS capacity: 100K
MMS video. Audio limited: 99K
Send photoes/ audiios/ videos through MMS : Supported
WAP
WAP : Version 2.0 OMA (WAP forum)
change home page: Supported
WAP push message: <50k (SL,SI,CO)
build-in WAP/MMS OTA setup: Supported
sennd photos audios and vedios through WAP MMS: Supported
Download frames/ screen saver/ ringtones/ wallpaper through WAP: Supported
build-in network setup: Supported
Voice Mail: Supported
Settings
adjustable backlight sleep time: 0/10/20/30 sec
adjustable backlight: Supported, 5 levels
adjustable volume of audios: Supported
adjustable volume of tunes: Supported
set photo as wallpaper: Supported
Photo contact: Supported
USB
USB standard: Device 1.1 Full Speed
USB flash disk: Supported, automatic recognition only available when power on
Battery Charge up by USB: Supported
USB data transmission: Supported
Security
Firewall: Support Call, SMS firewall
Phone-book, Calls Record, security code for SMS: Supported
Other: Support SIM lock, Phone Lock, Keypad Lock
Contact us clik here.
Back to China Electronics Manufacturer.
Related Products:
Leave a Reply