Product Name:
GSM&CDMA TV Mobile Phone KK-6198
Product ID:
KK-6198
MOQ:
100pcs
Product Introduce:
GSM+CDMA dual standby, camera
mp3, mp4, FM, TV, Bluetooth

————————————————————————————————————————————————————
China Mobile Phone Specification: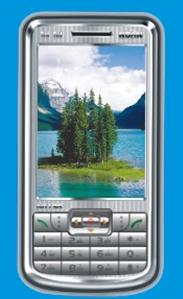 1. Dual sim cards(GSM+CDMA) work on the same time with Tv
2. Dual Bluetooth 2.0
3. Hand writing & key input
4. Dual speakers
5. TV Free
6. FM Radio and two cameras
7. E-booker reader
8. Caller picture,caller ring
9. Language : English/French/Spanish/German/Vietnamese/Turkish/Russian/Arabic/Thainland/italian
10. 500 groups contacts
Features
1. 3.0 inch, 260k QVGA ; PX: 240*320
2. 500 group contacts
3. T-Flash Card Suphporting,256 TF for free
4 1.3 Mega pixel camera for Picture & Video capability,put out biggest size is 640*480
5. Stereo Loud speaker, 64 chord ring tone
6. MP3
7. MP4 player
8. U disk support function to keep the information storage
9. Black list function
10. Bluetooth 2.0
11. FM radio
12. Calendar,To do list,Alarm,World Clock,Spotwatch
13. Caller picture,caller Ring Tone,Caller Video
14. Telephone directories:1000groups of contacts, support incoming call with big head sticker,group ring an Messages &Multimedia messaging: 250 SMS,can use downloaded MP3 as SMS rings
15. Schedule power on/off: support to start/close under set time
16. Alarm clock: support alarm clock when machine's closed, can set from Monday to Sunday
17. Games: 2 built-in common games
18. More information: MP3, MP4, Handsfree, SMS group sending, Voice recorder, Handwritten + keyboard input, Bluetooth,Memory extended, Coming call firewall, IP dialing, self-designed ringtones, photo editor, alarm clock, calculator, notepad, health management …..
Contact us clik here
Back to Kaka Technology Co., Ltd.
Related Products:
Leave a Reply