Product Name:
orbit ball dual sim mobile e71 TV
Product ID:
KK e71
MOQ:
100pcs
Product Introduce:
dual SIM,WiFi,TV,Java,nokia e71,orbit ball
mp3,mp4,FM,camera,bluetooth,quad-band

————————————————————————————————————————————————————
China Mobile Phone Specification: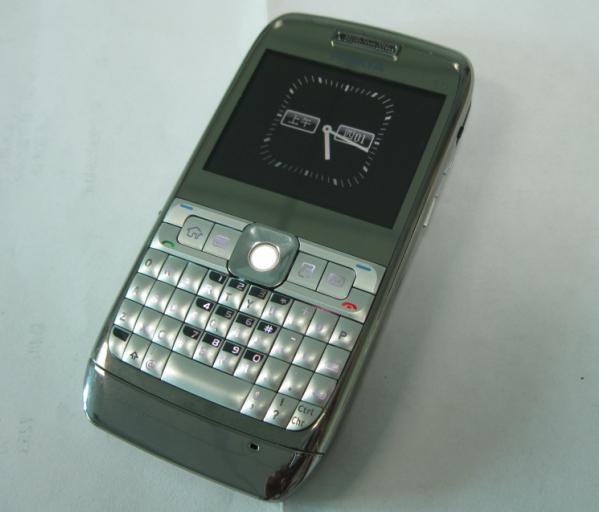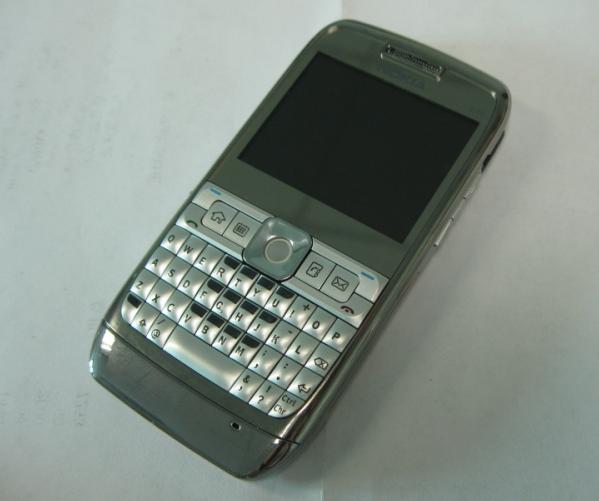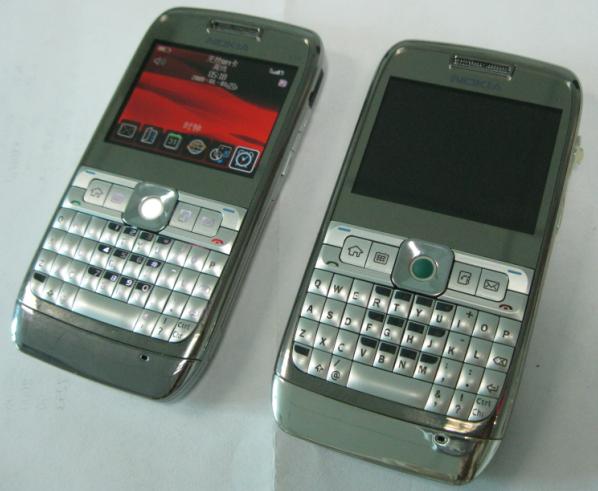 Key Specification about orbit ball dual sim mobile e71 TV:
Dual sim dual standby
Track ball
Nokia e71 style
Qwerty mobile phone design style
Analog TV mobile phone
Java 2.0 (MSN, Facebook, yahoo message)
Bluetooth A2DP
Camera 1.3mega
MP3 and MP4 players
FM radio
Display: 2.2 inch QVGA screen, 320*240
Operation frequency: quad-band 850/900/1800/1900mHz
More Information about orbit ball dual sim mobile e71 TV:
Bowls easy to use, fast and flexible, the majority of consumers accepted products;
A variety of 3D ball game;
3D sensor shake a shake, Lut dynamic toss MP3, image auto-switching;
Dual sim dual standby, Bluetooth wireless transmission, FM radio;
Caller ID feature Voice newspaper;
Heavy metal die-casting mold technology, high-quality feel;
Since the set up Caller ID, personal phone MP3 ringtones;
GPRS (WAP) wireless Internet access, download, MMS MMS sending and receiving;
MSN, YAHOO, businesses can send and receive personal e-mail;
Smart JAVA software installation platform (games, music platforms, intelligent installation);
High-definition digital cameras, camera;
Reverse automatically mute when the phone call;
Mobile U disk, T card extended mass storage;
Hands-free speaker function, easy to answer;
2.2-inch dynamic horizontal touch screen, keyboard, handwriting dual input;
1000 card-type phone book storage, business cards quickly find;
500 SMS storage space;
E-Bookstore, a large number of built-in colorful novels, prose;
Dual speakers, stereo MP3 background play;
Calculator, memo, alarm clock, timer switch machine, world time, calendar, currency converter, stopwatch functions.
Contact us clik here.
Back to China electronics manufacturer.
Related Products:
Leave a Reply