Product Name:
Negative ion watch sport bracelet
Product ID:
KK
MOQ:
2000pcs
Product Introduce:
Negative ion watch sport bracelet
Negative ion bracelet

————————————————————————————————————————————————————
China Gadgets Specification: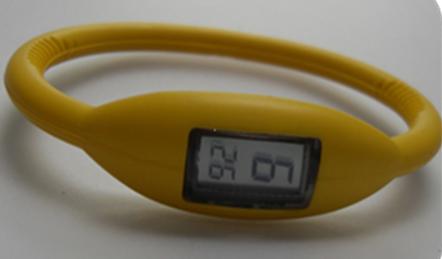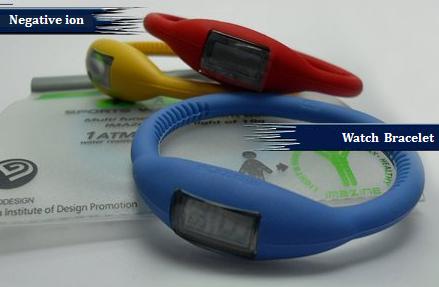 More Information about Negative ion watch sport bracelet:
Anion sport watch can do good for one's health,which can promote one's blood circulation,improve one's sleep quality,release one's fatigue & relax one mind.Meanwhile it's suitable for the old and the young.logo available for your premium promotion.
Colors:25colors available (blue pick yellow white black purple….)
Size:13cm-14cm-16cm-18cm
Waterproof:3 ATM 
Connetnt:Negative ion 1760cc/ions
* increase the blood circulation
* improve concentration and focus
* refresh the air
* release the pressur on daily life
* Improve concentration and boost work efficiency.
* Isolate electromagnetic radiation, such as cell phone
* Material:Ion powder & Silicon rubber
* Colour:15kinds available
* Size:14cm/16cm/17cm/18cm
* WATER:3 ATM water Resistance
* Minus ion(above 1700ions/cc)Far Infrared Ray(above 90%)
* Good design award:2005KIDP(KOREA INSTITUTE OF ESIGN PROMOTION)
Package includes:
One piece of power balance wristband with original packing box
Welcome to the OEM order.
Contact us clik here.
Back to China Electronics Manufacturer.
Related Products:
Inquire Now