Product Name:
mini TV WiFi phone KK W002
Product ID:
KK W002
MOQ:
100pcs
Product Introduce:
dual sim,dual camera,WI-FI,TV,java,mini
mp3,mp4,FM,bluetooth,quad-band

————————————————————————————————————————————————————
China Mobile Phone Specification: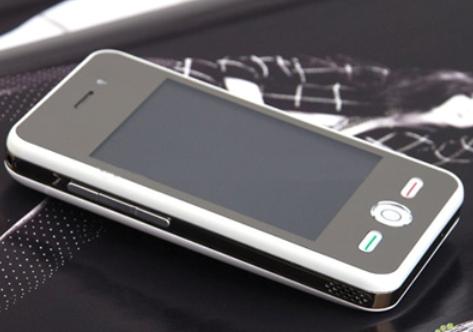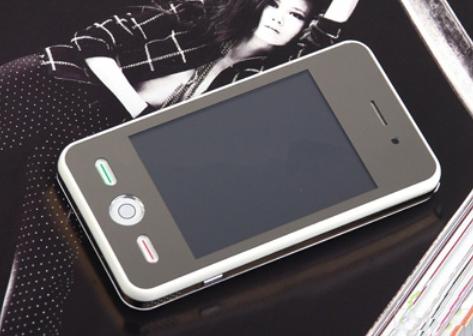 Key Specifications about mini TV WiFi phone KK W002:
Dual sim dual standby H-iphone
Mini design
Wi-fi
Analog TV
Java
Bluetooth 2.0
Dual camera 1.3mega
MP3 and MP4 players
FM radio
Display: 2.8inch QVGA flat touch screen with 260k Color, QVGA 240*320 Pixel
Operation frequency: quad-band 850/900/1800/1900mHz
More Information about mini TV WiFi phone KK W002:
Dual sim dual standby hiphone + TV + FM + touch screen + cameras + bluetooth + MP3/MP4 + GPRS + WIFI + JAVA. so call it wifi TV mobile phone, which is welcome all over the world now with the competitive price.
Features
1.2.8 inch QVGA touch screen, 260k; PX: 240*320
2.800 group contacts
3. T-Flash Card Suphporting, Support TF card extend to 4GB max
4.1.3 Mega pixel camera
5. Stereo Loud speaker, 64 chord ring tone
6. MP3 & MP4 player
7. GPRS & WAP connectivity, MMS Transceive
8. U disk support function to keep the information storage
9. Bluetooth 2.0
11. Calendar, To do list, Alarm, World Clock,
12. Caller picture, caller Ring Tone, caller video
13. Telephone directories: 800groups of contacts, support incoming call with big head sticker, group ring tone
14. Schedule power on/off: Support to start/close under set time
15. Alarm clock: 5 groups, support alarm clock when machine's closed, can set from Monday to Sunday
16. Games: 2 common game
17. MP3/MP4/Handsfree/SMS group sending/Voice recorder/WAP/Handwritting input/Bluetooth/GPRS download/MMS/Memory extended/ dual SIM dual standby/ Radio/bluetooth/calendar/alarm clock/calculator/Dual SIM card dual standby/Currency coverter/Uint converter /Song Switch/FM Channel Switch/TV Rotate/Video Rotate/Image Rotate/Call Silent
18.Support languages:English,French,Spanish,Portuguese,Italian,German,Malaysian,Indonisia,Czech,Slovak,German,Turkish,Russian,Bulgarian,
Persian,Traditional Chinese,Simple Chinese
Specifications
Network: GSM850/900/1800/1900MHz
SIZE ( L * W * H ): 100*55*11mm
BATTERY: Lithium Batteries (1800mAh)
COLOR: Black,Red
STANDBY TIME: About 220-260Hours
TALKING TIME: About 2-3Hours
Contact us clik here.
Back to China electronics manufacturer.
Related Products:
Leave a Reply