Products Name:
3.5G HSDPA Modem KK 770
Product ID:
KK 770
MOQ:
500pcs
Product Introduce:
device designed for data transmission and internet
3.5G HSDPA

————————————————————————————————————————————————————
China Electronics Specification: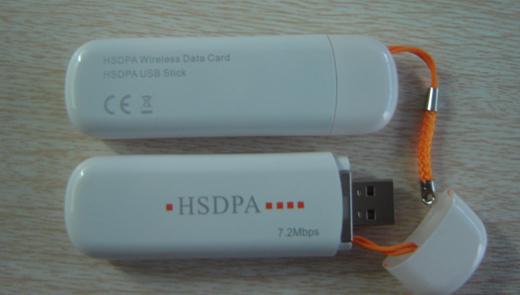 Specification about 3.5G HSDPA Modem KK 770:
I. 3.5G HSDPA (DATA CARD)
II. Spec.:
  GSM frequency:850MHZ/900MHZ/1800MHZ/1900MHZ
  UMTS frequency:2100MHZ or
  850MHZ/2100MHZ or
  850MHZ/1900MHZ
  Auto switch mode:(HSDPA/WCDMA/EDGE/GPRS/GSM)
  Wireless mode choose:3G/3.5G only (WCDMA/HSDPA)
  2G only (GSM/GPRS/EDGE)
  2G+3G (3.5G dual mode)
  HSDPA the max data speed: up:7.2Mbps
  down:384Kbps
  Antenna inside
  LED 3 colors show
  No need CD install, insert USB can work.
Contact us clik here.
Back to China electronics manufaturer.
Related Products:
None
One Response to "3.5G HSDPA Modem KK 770"
#

ABBAS

on 29 十二月 2010 at 8:22 上午

HELP FOR 3.5G HSDPA(CONECTION FOR INTERNET)
Inquire Now