Product Name:
Trackpad navigation TV WiFi qwerty phone KK 8520
Product ID:
KK 8520
MOQ:
100pcs
Product Introduce:
dual sim, qwerty, TV, WiFi, trackpad
mp3,mp4,bluetooth,camera,FM,quad-band

————————————————————————————————————————————————————
China Mobile Phone Specification: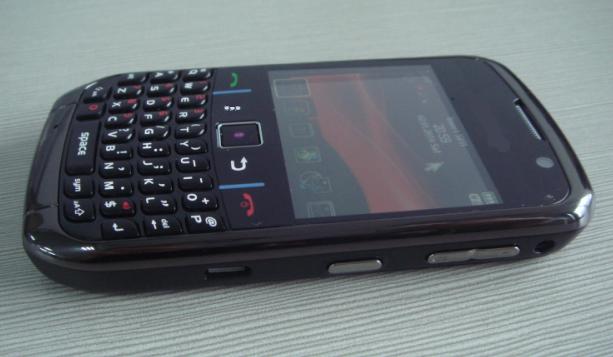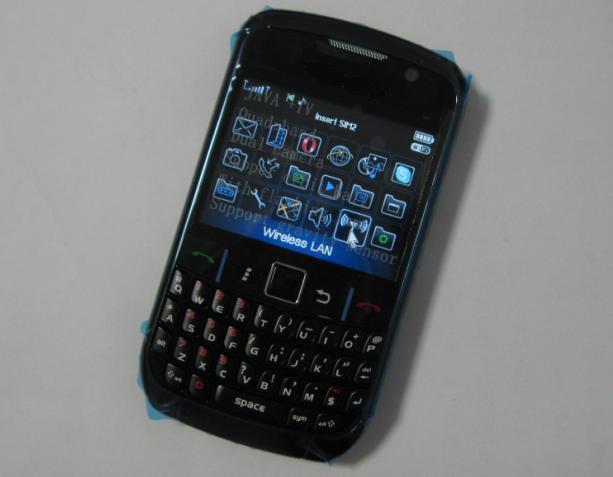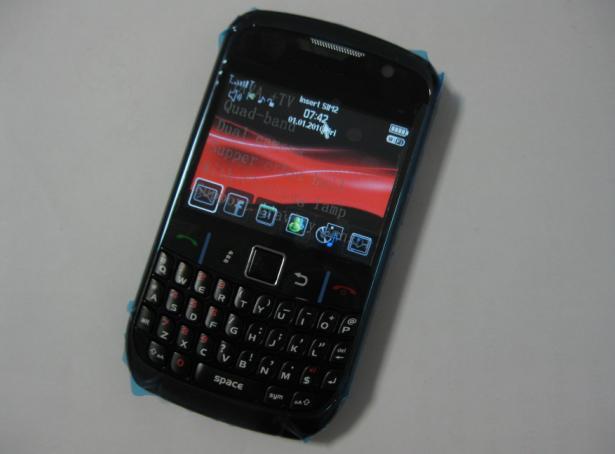 Key Specifications about Trackpad navigation TV WiFi qwerty phone KK 8520:
Blackberry 8520 style design
Trackpad navigation
WiFi
TV
Dual sim dual standby
Qwerty mobile phone style design
MP3 and MP4 players
Camera 1.3mega with flashlight,
FM radio
Bluetooth A2DP
Display: 2.4″ QVGA screen, 320*240
Operation frequency: quad-band 850/900/1800/1900mHz
More Information about Trackpad navigation TV WiFi qwerty phone KK 8520:
Features:
(1)Dual Sim Cards;Dual Standby; Motion sensor
(2) Wifi, TV, Skype,Google map,opera Mini, JAVA,MSN
(3)Navigation key is the light-sensing mouse
(4)GSM850/900/1800/1900MHz;
Basic Info:
Platform: MTK6235
Band: GSM850/900/1800/1900MHz
Screen: 2.4"QVGA
Lithium-ion Battery: 1500mAh,compatible with NOKIA AC 4U
Talk time: 250 mins
Standby time: 150 hrs
size: 108*60*13.8mm
Nor/SRAM : 256MB+64MB
External memory : T-Flash
Wifi: Yes
Bluetooth: Yes
USB: Yes
Video: MP4 player
Audio : MP3 player / Reording / Ringtone
two Camera: 1.3mega Pixel / Video recorder
Message : SMS/EMS/MMS/Email
Phonebook: 500
Call record: 50
Current Language : English,Viet,Thai,French,Russian,Indonesian,Spanish,Portuguese,Arabic,Turkish,Persian,Italian, Malaysian , Greek etc
Contact us clik here
Back to China Electronics Manufacturer
Related Products:
None
One Response to "Trackpad navigation TV WiFi qwerty phone KK 8520"
#

hellturt

on 12 3月 2010 at 10:08 上午

hi, i need to ask something…
i owned this hp……it's the same model as this,if i'm not mistaken..
but the shortcut on the front is a bit different….
from the picture i can see that the shortcut is – "message","facebook","calendar","MSN", etc.
but mine got switch with some other weird application shortcut…
the question is,can i change my shortcut to the same the one in the picture??
hope you can help…..thanks in advance.
Inquire Now